TENTS

SOLDOUT

- THE CIRCLE SOLD OUT - HIKERS HUTS SOLD OUT
THE CORONAPROOF
GET-AWAY
The Club Holiday camp is located around a beautiful lake, surrounded by nature. The perfect spot to calm down from the hectic city.

Over the course of one weekend we offer an intimate and chill getaway for you and your friends. We ensure the ability to keep distance from other guests, while still being able to enjoy all the offered facilities together. You can enjoy music from your favorite local DJ's with a focus on house, EBM and minimal style music. You can also sign up for one of the orchestrated smaller shows and workshops, or just go for a swim in the lake.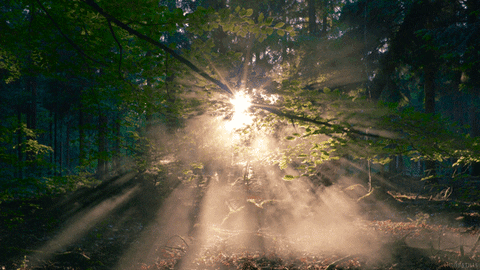 BOOK NOW (SOLD OUT)
You can book a 6-bed bungalow with your housemates, or you can book a bed individually. This will be your new household for the weekend. If you don't feel comfortable sharing an accommodation; there are also limited 2p bungalows available. Further, we offer camping spots as a more budget friendly option. Don't forget to bring your own tent!



How is the event corona-proof?
We picked a very spacious location for our holiday, so that keeping distance isn't a problem. You book a house, tent or bungalow with your housemates. The houses have 2 separate bedrooms. Most of the weekend will take place in the outside air, it doesn't get much safer than that!
We organize everything according to governmental regulations and RIVM guidelines. In addition, all guests have to show a negative corona test upon arrival. This way, we minimize infection risks.
What activities can we expect?

Aside from the music playing in The Circle every day (DJ's will be announced on the FB event page!), we're planning a wide range of talks, workshops and activities. They are all optional, so you decide if you'd rather go for a swim in the lake, get a tattoo, or go to a yoga class.
Is there wi-fi on site?

Yes! The entire site has free wifi and good cell phone reception.
Can I choose who to share accommodation with or is bed appointment random?
You choose who you book accommodation with! But, if you can't fill a house, tent or bungalow, you can book an individual ticket and we'll assign you a bed.
Can I bring my own food and drinks?
Yes, you can. All houses are equipped with a small kitchen (fridge, stove, microwave), so feel free to take some food and drinks with you. There's a supermarket in the village Bant, a 45-minute walk from the camp, if you want to restock.
Bringing your own provisions isn't needed though, we have a bar that's always open, breakfast every morning (inc vegan options), several options for dinner every night, and snacks will be available all day every day.
How do I get to the Club Holiday?

There are several ways to get to the Holiday.


Book a seat on our Amsterdam - Holiday Shuttle Bus! Leave Friday, come back Monday.


Come by car! There's ample parking facilities.


Take public transport to Emmeloord Bus Station, contact our driver, and we'll pick you up from there.
Are tickets refundable?
If, God forbid, the event gets cancelled for any corona-related reason, or you can't come because you've been tested positive, you will get refunded in full.
Should you want to cancel for any other reason, that is free if you do it 14 days or more before the Holiday commences. After that, you'll get refunded 80% of your ticket.

Is the location pet-friendly?

You can bring your dog, but only if you share a house, bungalow or tent with your own housemates. If you want to be assigned a bed in a mixed house (corona proof, separate bedrooms), unfortunately you can't bring your pet. Do you have a pet that's not a dog? Contact us!

Which facilities do the accommodations offer?

The houses in The Circle are equipped with a private kitchen (fridge, stove, microwave), private bathroom (toilet, shower), small living room and 2 separate bedrooms.


The bungalows have their own kitchen (fridge, stove, microwave), but share sanitary facilities with the other bungalows. If you bring your own tent, you can only tell us about the facilities in there ;)
Is it possible to attend selected days instead of full weekend?
No! The Holiday is an immersive experience, therefore we only have whole-weekend tickets.

How do we pay for food and drinks?

Whether it's for breakfast, dinner or a drink at the bar, all payments are done contactless by card, fully Corona-proof.

What is the latest possible time for arrival / check-out?

The Holiday terrain opens on Friday, at 12:00, but you're free to come whenever you're ready! It's good to know that we offer a shuttle service from and to Amsterdam, read more about that under 'transport'.

Is there medical assistance (if needed) on site?

There are people on site with basic medical training at all times. Should anything more serious happen, we'll turn to Emmeloord Medical Hospital, a 10 minute drive away.